The Emissary
Filmed in Door County, Wisconsin
"..tender, quirkily funny, romantic, and techy-nerdy, with a dose of mindful living. This is a movie unlike anything else you will see this year, and that is a real shame."
—John Nelson, Publisher - read the entire review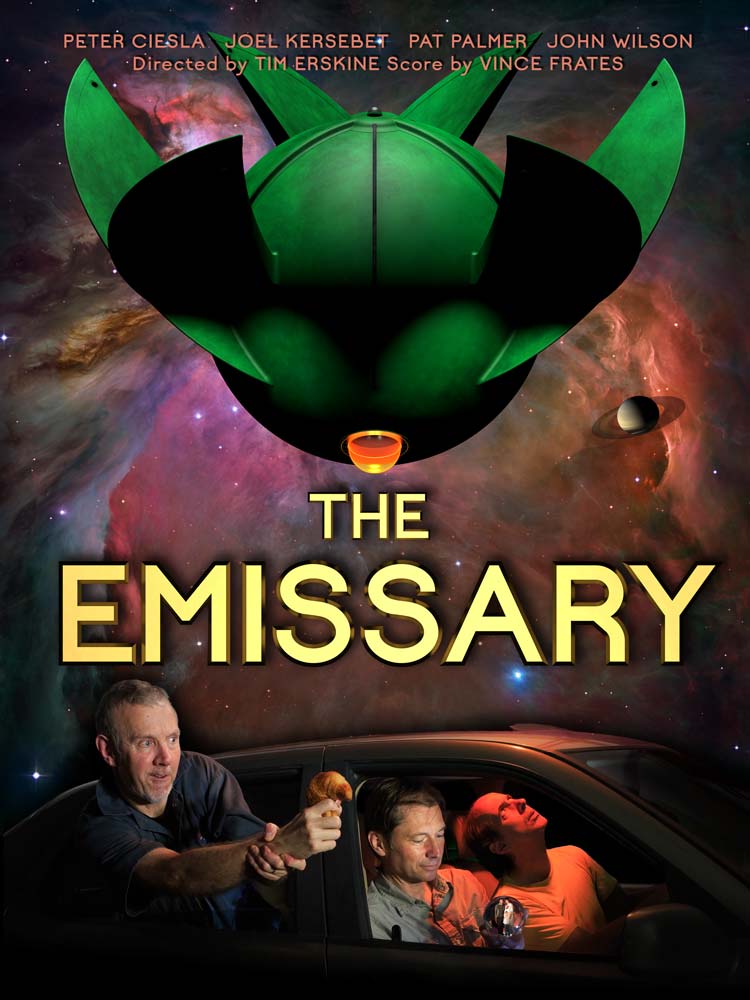 Thousands of years ago, a small team of aliens built The Colony—a secret space station orbiting the Sun. Thirty-thousand humans live there. They are called The Emissary. Jim (Tim Erskine), a curious engineer and scientist, is beginning to learn mindfulness mediation, and drags two of his friends into the woods for a sunset "awareness" walk. They accidentally meet a mysterious spaceman named Koyper (Peter Ciesla), who has travelled to Earth from The Colony. His mission: DEACTIVATE A LOST ALIEN POWER GENERATOR BEFORE IT EXPLODES…but get in a round of mini-golf, eat ice-cream for the first time and drive go-karts while he's at it.
Starring:

Peter Ciesla, Paul Erskine, John Wilson, Pat Palmer, Kay Allmand, Joel Kersebet, Mark Moede

Runtime:

99 minutes
Watch Right Now
For a period of 60 days after your purchase, you may watch the movie as many times as you like.
We have many fans, young and old, who have told us that The Emissary is their favorite movie. Having one ten year old tell you this about something into which you've invested every ounce of your heart and treasure makes the effort worthwhile. This is the fuel that keeps us going and we hope that you will think of watching The Emissary when your heart needs a lift.
You will find that The Emissary is not available to watch anywhere else. We are in a lonely battle with the gigantic aggregators and monopolies, who have virtually wiped out the ability for independent film makers to earn a living from their labors. Renting our labor of love here on our web site is a vote for personal connections between viewers and independent movie producers. We look forward to a personal connection with you. —Tim Erskine, Director
Experience all of your favorite Door County places with heartwarming laughter for the whole family!
A message from the director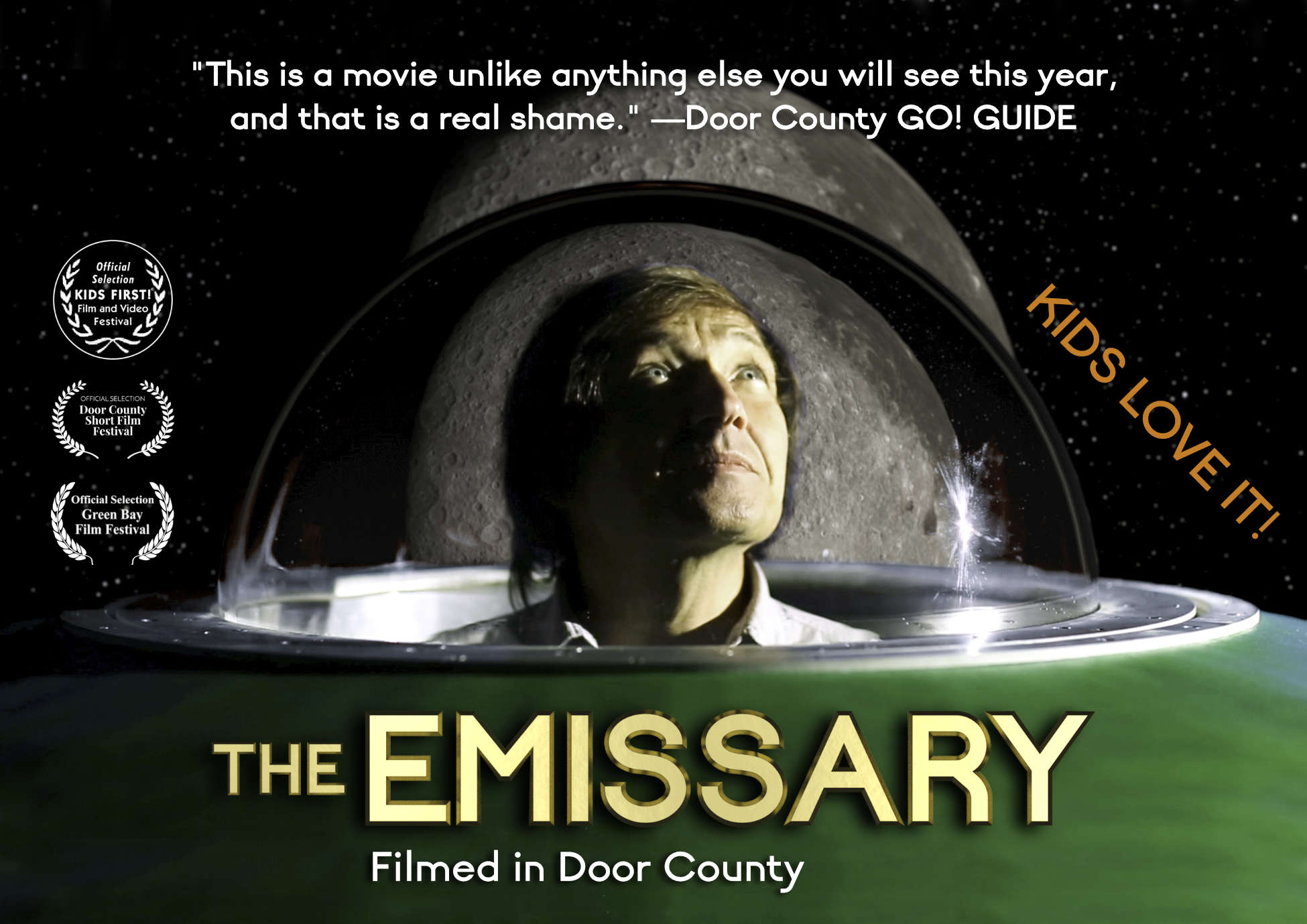 "The Emissary was absolutely fantastic! What a hilarious, light-hearted movie! Congratulations on a great film."
––Alyssa Skiba, Arts, Entertainment & Literature Editor Peninsula Pulse & Door County Living
"Tim Erskine, the talented force behind The Emissary Movie, has made a film that appears on the surface to be very much like his own winsome personality: tender, quirkily funny, romantic, and techy-nerdy, with a dose of mindful living. This is a movie unlike anything else you will see this year, and that is a real shame."
––John Nelson, Publisher DOOR COUNTY GO! GUIDE - read the entire review
"What do the sinking of the Edmund Fitzgerald, Door County cheese curds and space colonization have in common? They're all included in the playful indie sci-fi movie "The Emissary"...Tim made a lot of calculations to make the sci fi as authentic as could be. Great blend of art and science. The special effects were so well done."
–Dr. John Beck of the Door Peninsula Astronomical Society
"The film definitely had an impact. Bobby [age 5] wanted to start the day by building a space ship. And a couple of his friends went on an awareness walk this morning."
––Tracy Opper
"The movie absolutely stunned us--so professional and well done yet so personal (Door County in its glory)! Will not be able to brag enough to encourage everyone to see it!"
–Mike and Sue Spitz
"We loved every thing about "The Emissary"--from the dialogue to the special effects and the music. What an accomplishment!"
–Mark and Betty Curzon
Or sign in to watch The Emissary.