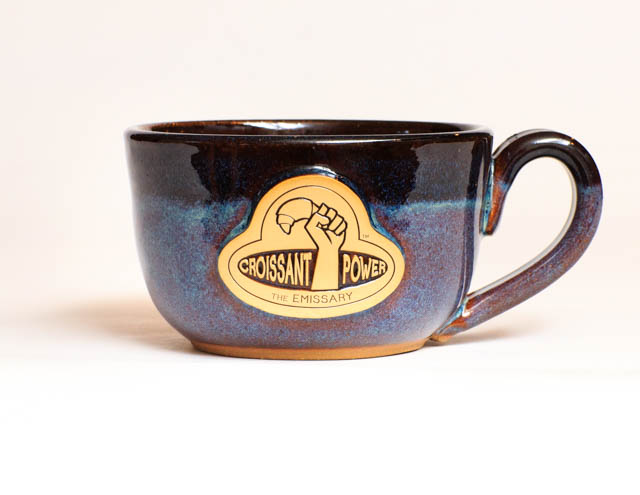 Croissant Power Latte and Chili Bowl
Microwavable
In space no one can hear you scream for ice cream. Plus, it's chili in space. We think you will need a bowl.
Consume your food or drink rations with this handsome bowl. Pascal knows a croissant can save the day. Share the power. You can drink your hottest soup while keeping your hand thermodynamically tranquil.
Each bowl is hand-thrown by local master potters, made in Neenah Wisconsin. We are proud to sell Sunset Hill Stoneware, America's Greenest Pottery. Employee safe, environmentally strong, FDA & California Proposition 65 Compliant, lead and cadmium free.
Oven, microwave and dishwasher safe.
16 oz, because we know you don't have time to go back for lots of refills.
$25.00