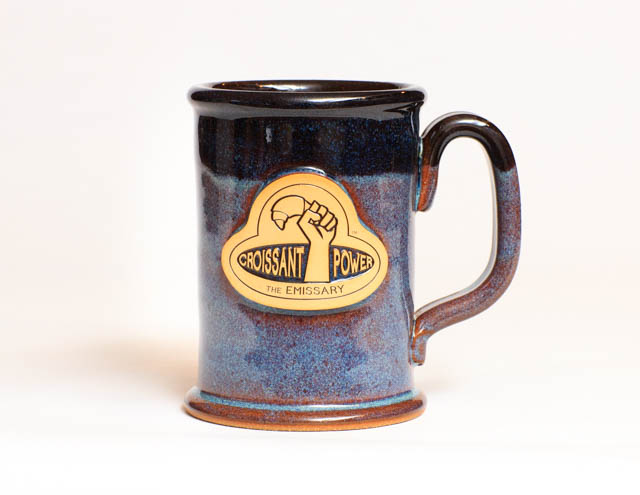 Croissant Power Barrel Coffee Mug
Microwavable
Refuel your engines with this no-nonsense barrel mug. You will want to drink deeply of the power
Each mug is energized with our intimidating croissant-wielding fist. Like Pascal, you can keep scoundrels at bay with your favorite French pastry.
Every mug is hand-thrown by local master potters in Neenah, Wisconsin. We are proud to sell Sunset Hill Stoneware, America's Greenest Pottery. Employee safe, environmentally strong.
Oven, microwave and dishwasher safe. 4 3/4" tall.
16 oz, because when you are saving the world, you don't have time to go back for lots of refills.
$25.00