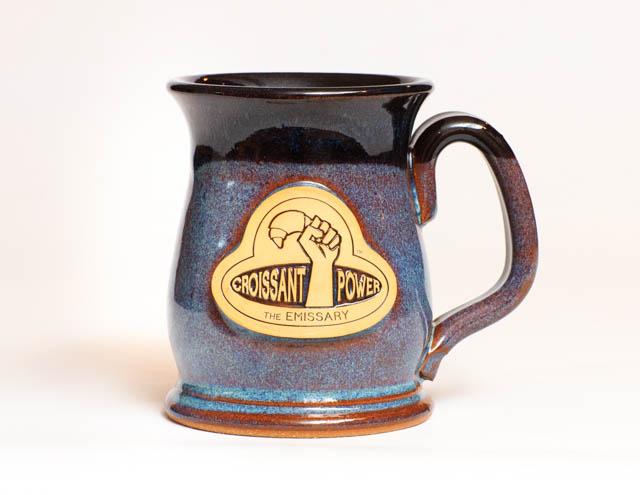 Croissant Power Potbelly Coffee Mug
Microwavable
Our gracefully curvy Night Sky Glazed mug is just like the ones the Emissary use on the colony
Each is emblazoned with our formidable croissant-wielding fist. Pascal knows French pastry can save the day. Feel the power.
Every mug is hand-thrown by local master potters in Neenah, Wisconsin. We are proud to sell Sunset Hill Stoneware, America's Greenest Pottery. Employee safe, environmentally strong.
Oven, microwave and dishwasher safe. 4 3/4" tall.
16 oz, because when you are saving the world, you don't have time to go back for lots of refills.
$25.00