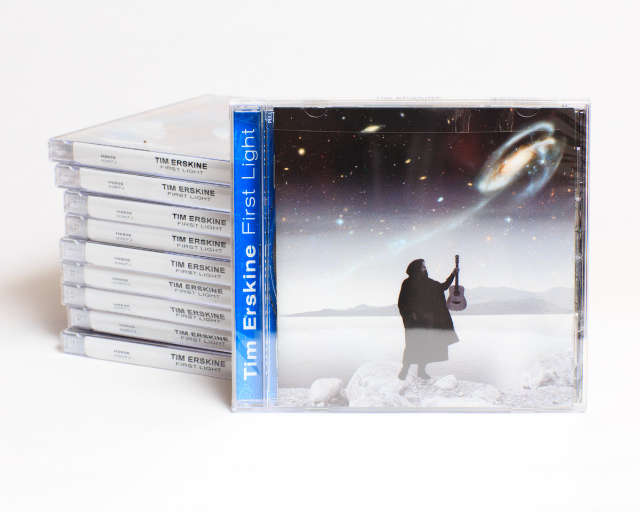 First Light CD by Tim Erskine
audio CD
Singer-Songwriter Tim Erskine's album featuring live orchestra and several songs from The Emissary movie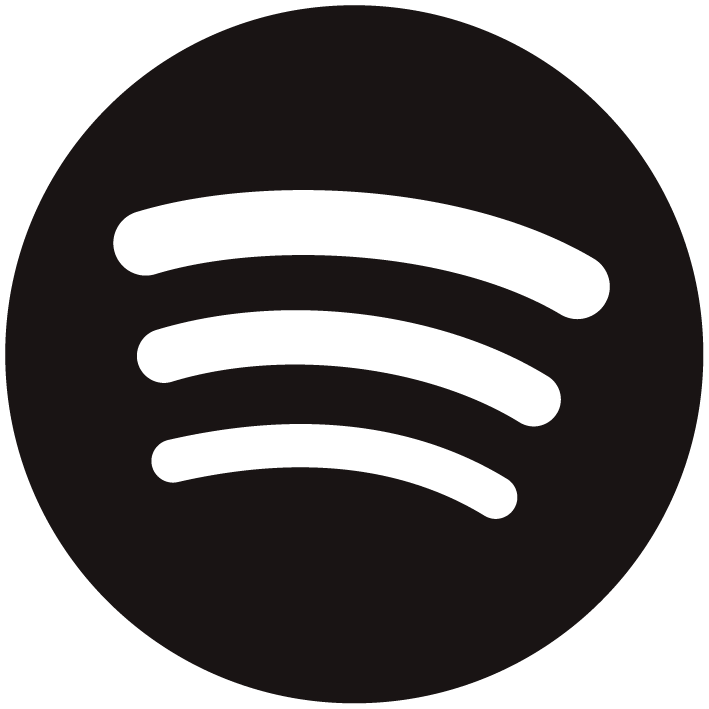 Listen on Spotify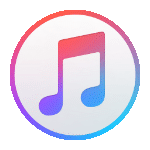 Listen on iTunes
Casting Illumination on First Light
[This interview was conducted in 2002 for the release of the album]
In his songs, as in his life, Tim Erskine strives to maintain a delicate balance between the technical and the primitive, the rational and the creative, and the man-made and the natural. What's surprising is that he manages to make this balancing act appear effortless on his debut album, First Light.
The singer/composer/guitarist spent what he describes as "an inordinately long time" writing, arranging and recording this accomplished release. The effort shows. First Light is an impressive collection of original music distinguished by mature songwriting and tightly focused musicianship. As its title implies, many of the songs focus on themes of inspiration, wonder and human longing set against an astronomical backdrop.
Erskine began recording in the late 1980s, in the process teaching himself studio engineering and production, and refining his songwriting craft. As the project crystallized, he shaped songs from the ground up, recording guitars, piano and vocals in his home studio before traveling to Los Angeles to record the bass and drum tracks with renowned session musicians Gregg [editor: Ringo Starr's touring drummer] and Matt Bissonette [editor: Elton John's bass player]. Erskine also made various stops at other studios along the way, including a memorable orchestral session at the Libby Gardner Music Hall on the campus of the University of Utah.
Yet in spite of the effort, or perhaps because of it, the compositions never sound forced or strained. Erskine's stellar ensemble, which includes jazz pianist and Emmy-winning composer Vince Frates and guitar virtuoso Michael Dowdle, manages to straddle the thin line between restraint and release, yielding just the right measure of each. Meanwhile, Erskine sings with a combination of grit and control. He also wrote every song, provided many of the arrangements, and produced the release.
Much like Boston's Tom Scholz, who studied engineering at MIT and worked as an engineer for Polaroid before breaking out with that popular '70s arena rock band, Erskine is a skilled technician who can describe the importance of microphone placement in capturing a rich, resonant acoustic-guitar sound. Yet Erskine describes songwriting as an organic process that combines equal parts of inspiration and perspiration.
I have a two-fold appreciation of aesthetics and the rational world," he explained recently. "Maybe that's why I'm torn between science and art." The son of a physicist father and artist mother, Erskine studied mechanical engineering in college and later created his own medical device design company, Code Zebra, Inc. Today, he modestly confesses to holding more than 44 patents.
"But," he insists, "all along the songs were there. Music is my life's most important work."
To that end, Erskine, who confesses to "plinking around," on piano as a child, embraced both guitar and keyboard as a teenager. Today, he cites the familiar radio fare of the 1970s as his strongest inspiration, citing in particular Elton John, Styx, Dan Fogelberg, the Eagles and the Beach Boys as influences. However, he is quick to point out that he also embraces the sophisticated counterpoint of Baroque-era classical music, pointing to Bach as a particular favorite: "His music satisfies me both emotionally and technically," Erskine explains.
In a sense, however, First Light reflects its creator's avowed intent to avoid mimicry. Many of the songs are built on a sturdy bed of acoustic guitar, but far from being a modest, homespun effort, the album reflects serious thought, reflection and concerted effort—not to mention serious chops courtesy of Erskine and his band of outstanding sidemen. Like Styx and other progressive rock stalwarts, Erskine isn't averse to draping his arrangements with Technicolor orchestral washes, and like James Taylor, he's an accomplished fingerstyle guitarist with a gift for melodic invention. But what pulls these disparate elements together is a controlling intelligence and a wariness of excess that keeps even the sprawling, ambitious numbers firmly under control. Ambitious this is, but it never rambles. You might compare it to prime Steely Dan without the heavy dose of irony.
I think people in these times are looking to be reassured," Erskine reflects. "They're looking for something to believe in—something more than themselves. Artists can provide that connection." Describing himself as "introverted, but not shy," Erskine avers that he wanted the emphasis on First Light to rest squarely on the music—not on himself. "It's distressing to me what a product music has become; it's no longer enough to be a musician, you have be an act, and dance and have fireworks and spotlights."
Obviously, choreography is not the emphasis here, but the reference to spotlights brings up an intriguing point. A longtime amateur astronomer, Erskine peppers the album with repeated references to the human experience, often set against the milieu of astronomy and observation of the universe.
Yes, that's true," Erskine agrees with a grin. "My songwriting explores the relationship between humanity and the infinity underneath. As we go about our daily lives, too often we're unaware of how our existence fits into the scheme of things. Plus," he adds, "it makes problems seem less large if we can think of the bigger picture."
A passionate advocate for dark skies, which are intruded upon by unnecessarily bright lights, Erskine will donate a portion of the proceeds from the CD to the non-profit International Dark Sky Association, an advocacy group working to educate the public and prevent light pollution. "Many city dwellers have never even seen the Milky Way," Erskine laments. "And yet, in many ways our sense of spiritualism is based on this incredible show that's beyond our ability to explain or touch."
With the CD now out and available, Erskine is pondering his next creative endeavor, but he's still taking the time to savor the completion of his long-planned dream. "It's a craving satisfied," he says, with obvious satisfaction.
We couldn't have said it better ourselves.
$12.99