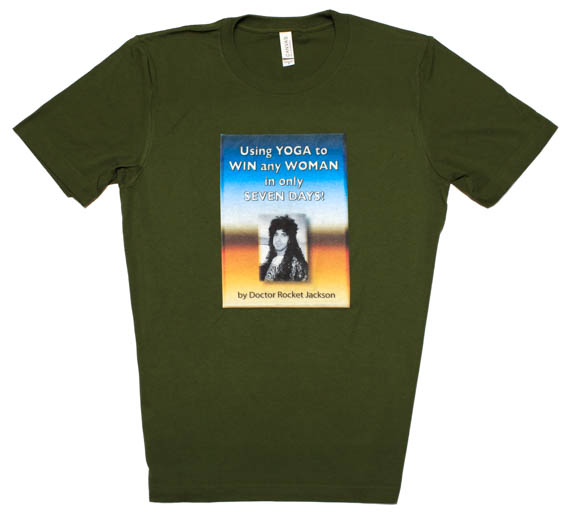 Using Yoga, Green Unisex
Organic cotton T shirt
"Using YOGA to WIN any WOMAN in only SEVEN DAYS!"
It's surprising what you can find in the Ephraim library.
Molly the librarian doesn't approve. She was just looking for something on awareness walks. Just when you thought yoga removed all the kinky things, you find Dr. Rocket Jackson, the author of "the only book about WOMAN you will ever need!"
This smug guru is eager to teach you tricks of the trade such as bait and switch, I'm helping my mother, and sad widower. If he makes you feel any discomfort, stop breathing and relax all of your involuntary muscles.
High quality 100% cotton. Machine wash cold, tumble dry low.
Manufactured under Worldwide Responsible Accredited Production (W.R.A.P.) Certification.
$25.00