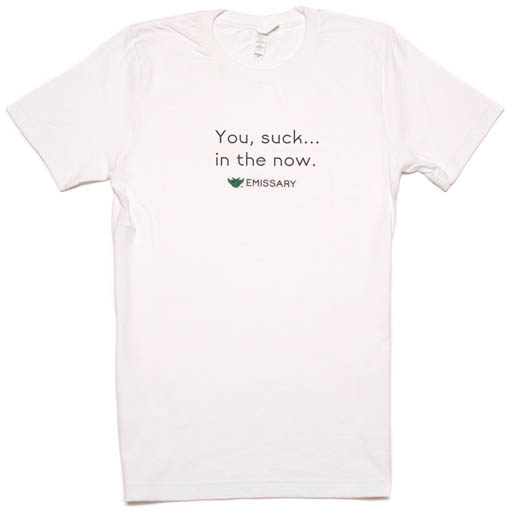 Suck-in the now, White Unisex
Organic cotton T shirt
"You, suck…in the now."
It's all about being in the moment.
"Suck in the now, boys, before it's too late!" exhorts Jim to his buddies. This reply, uttered by his long-suffering and indulgent friend Mark, can be read in many different ways. Maybe that's why it's a customer favorite.
High quality 100% cotton. Machine wash cold, tumble dry low.
Manufactured under Worldwide Responsible Accredited Production (W.R.A.P.) Certification.
$25.00